Nascomatic Screw Presenters

Nasco Industries • 3541 N.W. 53rd Street • Ft. Lauderdale FL 33309
Phone: 1-954-733-8665 • Toll Free: 1-800-9-NASCO-9
Fax: 1-954-733-8669 • Email: nasco@bellsouth.net




- For screws that are not blowfeedable or for lower volume applications.

- Heavy duty construction for industrial usage.
- Also available for nuts and rivets.
- Eliminates shaker trays, palm feeding and finger picking.

- Use with virtually any head style of screw.

Features
Quick release track allows easy changeover for different screw sizes without the use of tools.
Proven Nascomatic rotary bowl technology adjustment-free long life reliability.

Use with magnetic or vacuum pickup.


Hard chromed stainless steel track.

Stainless steel bowl.

Floating stabilizer bar prevents screws from shingling in the track; prevents jams.

Impedance protected motor prevents motor burnout, assures long life.

Built-in air filter, regulator and gauge for reliable and consistent operation.

Aluminum chassis is anodized for corrosion resistance.


Model 006
for screw sizes #0-#6 (M1.6-M3.5)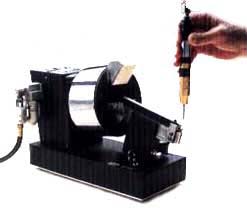 Model 0010
for screw sizes #6-#10 (M3.5-M5)

Dimensions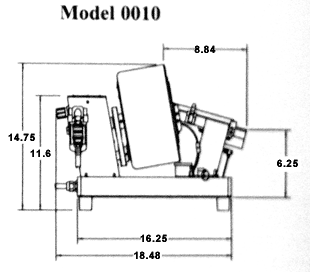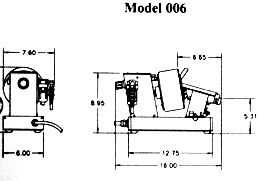 Contact us for more information